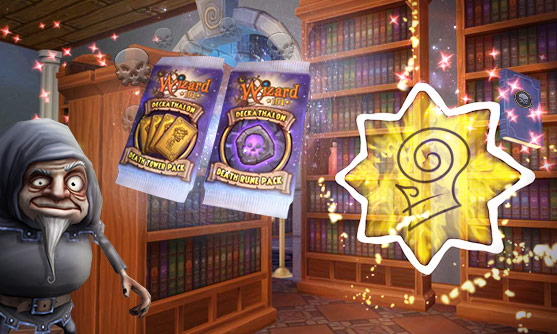 Dear community,
it is time for the Death school party!
Starting today and until Tuesday 15th, the Death Deckathalon is active at the Spiral!
The Death Stubby shark is also swimming at the lakes and the shop has been themed for the celebration!
Pack your treasure cards, you will need them!
Your Wizard101 Team